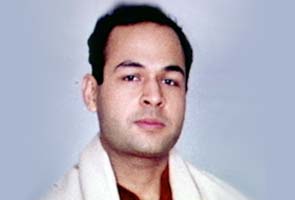 A man who allegedly played a crucial role in kidnapping and murdering a young executive named Nitish Katara has been found guilty today.
Sukhdev Pehelwan could not be located for three years after Mr Katara was murdered in 2002 by his girlfriend's brothers. Mr Katara was 24 when he was killed.
Sukhdev worked for Vikas and Vishal Yadav, whose sister, Bharti, was dating Mr Katara. TheYadavs were arrested within days of Mr Katara's murder. Sukhdev was found in 2005 in a village on the Indo-Nepal border in Oct 2005.
The Yadav brothers were sentenced in 2008 to life in prison for Mr Katara's death. A court found that they took Mr Katara in their car from a wedding in Ghaziabad near Delhi. The Yadavs then killed him and set his body on fire.
Mr Katara's mother, Neelam, fought a long and tough legal battle to get justice for her son.