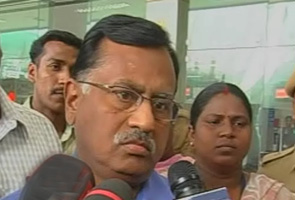 The Supreme Court today cleared the decks for inquiry and action against the suspended Tamil Nadu Bar Council Chairman R K Chandramohan who was accused of pressurising a sitting Madras High Court Judge R Reghupathy at the instance of former Union Telecom Minister A Raja.
A bench comprising Justices D K Jain and H L Dattu vacated the stay against the suspension of Chandramohan from the membership as well as chairmanship of Tamil Nadu Bar Council for his unethical action to obstruct the course of justice.
Former Chief Justice of India K G Balakrishnan and sitting Supreme Court Judge H L Gokhale were recently involved in a controversy whether the report sent by Justice Gokhale, who was the Chief Justice of Madras High Court at that time, to the then CJI contained the name of the minister or not.
Justice Gokhale had claimed that report carried the name of A Raja while the former CJI presently heading National Human Rights Commission (NHRC) had disputed the claim of Justice Gokhale.
Mr Chandramohan had tried to intimidate Justice Reghupathy in a bail matter and he had told the judge to talk to the minister who was online on mobile phone, Justice Reghupathy had refused to talk to the Minister.
He wanted bail for one Krishnamurthy and his son in a forgery case.
Mr Chandramohan will not be able to participate in March 3 State Bar Council elections.
Today's orders have been passed on a petition filed by an advocate Rajendra Elephant.