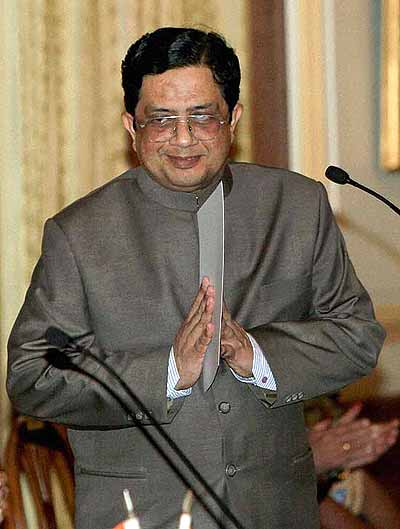 Source : Indlaw
The Supreme Court today cleared the decks for the trial of Chief Vigilance Commissioner (CVC) P J Thomas by the Kerala government in the Rs 2.8 crore palmolein oil import case.
A bench comprising Justices Aftab Alam and R M Lodha ruled that the appeal filed by former Kerala Chief Minister K Karunakaran stands 'abated' with his death on December 23 last year.
Karunakaran, one of the eight accused in the case, had challenged his prosecution on the grounds that there was no sanction obtained for it.
With his having passed away, the stay granted by the Supreme Court against the trial court proceedings in Kerala also stands vacated.
The Supreme Court had stayed proceedings on August 3, 2007. The Kerala government had subsequently moved the apex court and sought vacation of its stay on the trial.
The case relates to the alleged loss of Rs 2.32 crore in the import of palmolein oil in 1991-92 when Karunarakan was the chief minister and Thomas the food secretary and a member of the Board of the Kerala State Civil Supplies Corporation.
The case pertains to the import of palm oil from a Singapore firm, which was allegedly done at prices higher than the international rate.
The Karunakaran Cabinet had approved the import of 15,000 tonnes of palm oil at a rate of 405 dollar per tonne, whereas the market price was 392.25 dollar a tonne.
Thomas figures as the eighth accused in the charge sheet filed by the Vigilance and Anti-corruption Bureau in 2003.
Petitions challenging the appointment of Thomas as CVC are already pending in the Supreme Court.
The apex court has already raised questions about his appointment.
The alleged scam came into light in 1993 and the Left Front government in Kerala ordered the registration of the case in 1996 and the Supreme Court had refused to quash the FIR in 2003.